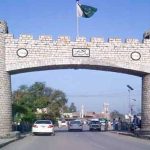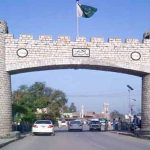 ISLAMABAD: A Special Court on Wednesday resumed the hearing of the high treason case against former military ruler Pervez Musharraf.
A two-member bench comprising of Justice Yawar Ali and Justice Mazhar Akbar heard the case which pertains to the imposition of extra-constitutional emergency in the country in 2007.
During the hearing, interior secretary told court that interpol has rejected the application seeking red warrants for Musharraf. "Interpol says that such warrants are not issued in political cases," he said.
"Submit the copy of the letter in court as we want to maintain transparency in the case. The court wants to finalize the case," remarked Justice Yawar.
Prosecution head Akram Sheikh while submitting a plea seeking separation from trial maintained that the new government has to decide over initiating treason case against Musharraf.
"The lawyers of Musharraf in the case are now in government. The interior ministry can decide better," he added.
"The court is not a part of prosecution and will not side by any party during the trial," remarked Justice Yawar.
The judge inquired whether the federal government wants to withdraw case against the former president.
"The Prime Minister has the hold of interior ministry. No talks have yet been held over withdrawing the case. The new prosecutor will be appointed after consultation with law minister and attorney general," explained the interior secretary.
"Can the statement of Musharraf recorded on Skype or should the case be proceeded without it. The court should be assisted on the matter on next hearing," directed the judge.
The hearing of the case was adjourned until September 10.