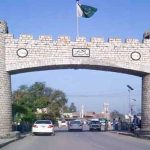 ISLAMABAD: The representatives of Pakistan, Iran, Afghanistan and UNHCR have called upon the international community to support refugee hosting countries and provide development assistance to put an end to future Afghan displacement.
6th Quadripartite Steering Committee Meeting was held in Islamabad with Minister for SAFRON Shehryar Khan Afridi in the chair.
The participants urged world donors to implement pledged made to support voluntary repatriation of Afghan refugees.
Addressing the participants, Minister SAFRON Shehryar Afridi said the government of Pakistan remains committed to voluntary repatriation of registered Afghan refugees in safety and with dignity.
Speaking on the occasion, UNHCR representative Indrika Ratwatte appreciated the people and governments of Pakistan and Iran for hosting Afghan refugees for four decades.