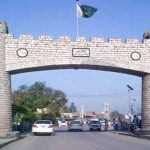 DUBAI: Pakistan cricket chief selector Inzamam-ul-Haq has rejected the uncertainty surrounding Sarfraz Ahmed's captaincy.
Inzamam expressed his confidence in Sarfraz and praised his leadership.
Sarfraz's captaincy has come under a cloud of doubt after Pakistan crashed out of the recently concluded Asia Cup in the United Arab Emirates.
"There is no question about Sarfraz's captaincy", he said. "However, Sarfraz and the team did not play the cricket we were expecting."
The 31-year-old currently leads the national side in all three formats took charge of the ODI side after Azhar Ali stepped down last year.
While stating the team's performance in Asia Cup as an "eye-opener" for the selection committee, the chief selector said, "I hope the team puts a better display of their skills in the upcoming series."
Pakistan next faces Australia in a two-match Test series, with the first Test being played on October 7 and the second on October 16.
The Tests will be followed by a three-match T20 series with matches on October 24, 26 and 28.
Pakistan will then face New Zealand in a three-match T20 series on October 31, November 2 and 4.
The T20 series will be followed by a three-match one-day international (ODI) series with matches on November 7, 9 and 11.
The three-match Test series between Pakistan and New Zealand will begin from November 16.
The second Test will be played on November 24 and the third and final Test on December 3.