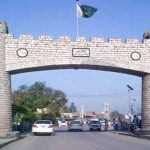 LAHORE: Chairman of national cricket selection committee Inzamamul Haq believes that Pakistan opener Imamul Haq should be given a longer run with the national side in order to regain his form.
While speaking to media in Lahore, Inzamam said that Imam — who only scored 73 runs in five innings of recently concluded Test series against New Zealand with a highest score of 27 — has performed well over the course of the year and it will be wrong to drop him from the side after one bad series.
"Imam comes under lot of criticism because he is my nephew. Although he did not score many runs in the New Zealand Test series but we must not forget that his performance over the course of the year was pretty good," said Inzamam. "We want to give him some time to get his form back but if he does not score runs in the next series, he can also be excluded from the side."
Inzamam also reflected on the fitness levels of leg-spinner Shadab Khan, opener Fakhar Zaman and pacer Mohammad Abbas — who have all been named in squad for South Africa Tests.
"When there are back-to-back series, the likeliness of injuries to players' increases which is why we decided to rest players. We could be forced to take similar decisions in upcoming series as well," he said. "This is precisely the reason why we called Zaman and Shadab back home in order to provide them with some rest. Abbas also does not have an injury and is fit to play."
Inzamam also hoped that the side will do well during the upcoming tour of South Africa if they don't repeat the mistakes they made against New Zealand and Australia.
"We have picked a balanced side for South Africa Tests and if the players stay focused, we will give tough time to Proteas," he said. "This tour has always been a challenging one for Pakistan because of tough conditions. If we repeat mistakes that we made against Australia and New Zealand, our job will become even more difficult."
Pakistan will play three Tests, five ODIs and three T20Is during the tour of South Africa with the first Test beginning on December 26 — Boxing Day — in Centurion.