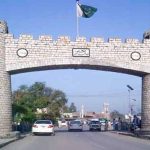 ISLAMABAD: Iranian Ambassador to Pakistan Mehdi Honar Doost on Saturday called on Pakistan Tehrik-e-Insaf (PTI) Chairman Imran Khan at Bani Gala and felicitated the PTI chief over victory in General Elections 2018.
The Iranian envoy also conveyed President Hassan Rouhani's felicitation and best wishes to Imran Khan.
During the meeting, matters pertaining to bilateral relations, cooperation and regional peace were discussed. The Iranian envoy said that the Pak-Iran Gas Pipeline will help Pakistan overcome energy crisis. He said that Iran is committed to early completion of Gas Pipeline project. He said that Iran is ready to expand bilateral trade ties with Pakistan.
Mehdi Honar Doost also showed readiness for constructive talks with Pakistan on matters of mutual interest.