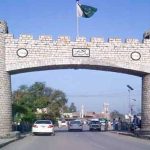 ISLAMABAD: Iranian Foreign Minister Mohammad Javad Zarif and his Chinese counterpart Wang Yi met and conferred here Wednesday on important international and regional questions.
The meeting was held on the sidelines of the Heart of Asia-The Istanbul Process Ministerial Conference started in Islamabad on Wednesday.
Zarif and Yi also discussed about bilateral cooperation.
The two stressed the need to find proper solutions to regional problems that will be solved through further regional cooperation.
Zarif arrived in the Pakistani capital on Tuesday afternoon.
Already, he has held talks with his Pakistani, Tajik and Afghan counterparts.