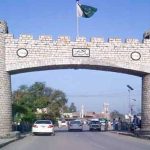 TEHRAN: Iranian Foreign Minister Mohammad Javad Zarif announced his resignation on Instagram on Monday.
"I apologise for my inability to continue serving and for all the shortcomings during my term in office," Zarif said in a message posted on his verified Instagram account.
Zarif thanked Iranians and "respected officials" for their support "in the last 67 months". He has served as Iran´s foreign minister since August 2013 .
Iran's state-run news agency confirmed the resignation, citing a government official. There was no immediate reason offered for what prompted Zarif's resignation. However it can only take effect once President Hassan Rouhani accepts it.
Zarif played an important role in striking the 2015 nuclear deal between Iran and six world powers. But he came under attack by anti-Western hardliners in Iran after the United States pulled out of the agreement last May and reimposed sanctions that were lifted under the deal.