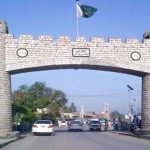 ISLAMABAD: Ishaq Dar on Thursday challenged the rejection of his nomination papers for Senate elections.
According to details, the appeal was filed in Lahore High Court's appellate tribunal.
The petition says that returning officer rejected the nomination papers contrary to the facts. Dar has adopted stance that all the legal requirements for the papers were fulfilled.
The appeal has demanded the court to annul the action of returning officer.
The opposition party Pakistan Tehreek-e-Insaf (PTI) had challenged the nomination papers of Dar, pointing out that Dar was declared absconder in the corruption reference against him heard by NAB court.
ECP ruled that Dar is ineligible to contest in the Senate elections since there is a pending corruption case against him in the accountability court.
The ruling Pakistan Muslim League-Nawaz (PML-N) had nominated Ishaq Dar as its Senate candidate for another three-year term as nine of the PML-N Senators are due to retire next month after completing their terms.
Dar was to contest in the Senate polls over two seats, a general seat and technocrat seat. The PTI lawyer reasoned that Dar submitted the same account details for expenditure while contesting for both seats.
At least 52 Senators will retire next month ahead of the Senate elections on March 3. PML-N is likely to gain an overwhelming majority in the upper house of parliament.