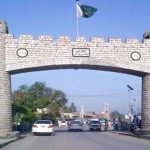 ISLAMABAD: Federal Minister for Finance Ishaq Dar on Monday has challenged Supreme Court's (SC) Panama Leaks case decision and submitted a review plea against it.
According to details, the appeal filed by Ishaq Dar's lawyer Tariq Hassan Advocate demanded the court to annul the verdict as it was announced without going through all the record.
On July 28, the five-judge larger bench of the Supreme Court headed by Justice Asif Saeed Khosa and comprising Justice Ejaz Afzal Khan, Justice Gulzar Ahmed, Justice Sheikh Azmat Saeed and Justice Ijaz-ul-Ahsan after a week-long hearings unanimously disqualified Nawaz Sharif.
"It is hereby declared that having failed to disclose his un-withdrawn receivables constituting assets from Capital FZE Jebel Ali, UAE in his nomination papers filed for the General Elections held in 2013 in terms of Section 12(2)(f) of the Representation of the People Act, 1976 (ROPA), and having furnished a false declaration under solemn affirmation respondent No. 1 Mian Muhammad Nawaz Sharif is not honest in terms of Section 99(f) of ROPA and Article 62(1)(f) of the Constitution of the Islamic Republic of Pakistan, 1973 and therefore he is disqualified to be a Member of the Majlis-e-Shoora (Parliament)."
Panama Papers had published a leak of documents belonging to Mossack Fonseca, a law firm in April 2016 creating uproar in Pakistan among other countries. The leak was studied by International Consortium of Investigative Journalists and stated names of incumbent as well as former leaders of the world who owned shell companies.