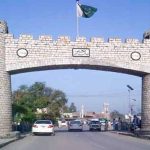 ISLAMABAD: Pakistan Tehreek-e-Insaf (PTI) on Monday announced to challenge the Islamabad High Court (IHC) decision's restraining it from locking down Islamabad and only allowing it to hold sit-in in the Supreme Court of Pakistan.
The PTI Chief's legal adviser Baber Awan while talking to media after the IHC decision said that the court issued the order without hearing them.
He said that the PTI would challenge the decision only allowing them to stage sit-in in the SC. He said that containers had been placed on roads across the country and the government was following 'Nazism's strategy' .
He said that only few clips of Imran Khan's speeches were shown in Islamabad High Court, adding that we requested the court to allow us to show the government functionaries' speeches' clips.
He said that due to government measures a minor and a Army officers were martyred but no FIR was registered, but on the other hand scores of FIRs were registered against PTI leaders and workers.