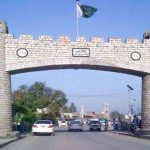 LAHORE: Special Assistant to the Prime Minister on Information and Broadcasting, Dr. Firdous Ashiq Awan says government attaches top priority to the solution of the problems being faced by the traders.
Addressing a news conference in Lahore on Saturday,she said that the government does not want any confrontation with business community and all the economic decisions will be taken with their consultations.all the fair demands of the entrepreneurs will be met after working out them as they are playing a key role in strengthening of the economy.
She said that on the one hand there are manufactures, while on the other there are traders, but the middlemen is missing in the budget, putting the whole burden on the manufacturers and traders, however, it would be rectified with mutual consultation.
She said that FBR chairman Mr Shabbar Zaidi is holding talks with the traders and industrialists and to resolve problems.
She paid rich tribute to the trader's community for their massive contribution to the country in need of hour and crisis.