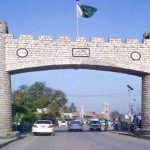 Ice is apparently broken between Prime Minister Imran Khan and PTI leader Jahangir Tareen as Jahangir Tareen has cancelled an iftar-dinner to be hosted for dozens of disgruntled PTI lawmakers on Wednesday after receiving an assurance that the prime minister is ready to hear his grievances.
"We have been assured that the PM is ready to meet us. However, we will only meet the prime minister and not a governmental committee," Tareen told media.
"During the meeting, we will present our grievances with regard to the sugar inquiry commission and the FIA's cases."
Jahangir Tareen was once considered a close friend of Prime Minister Imran Khan. However, the PTI's former secretary general was side-lined after an inquiry report about a sugar crisis accused him of benefiting the most from a steep hike in prices of the commodity in January 2020.
As the FIA intensified its probe into Tareen's alleged role in the sugar crisis, a number of PTI lawmakers started rallying around him with speculations about emergence of a possible forward bloc in the PTI.
According to reports, the iftar dinner scheduled for Wednesday (tomorrow) for the like-minded MNAs at Tareen's residence has also been cancelled. The Ramazan feast was called off after a "green signal" regarding the meeting between the premier and Tareen was received from the Prime Minister's Office.