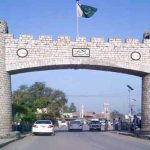 ISLAMABAD: Federal Minister for Science and Technology Fawad Chaudhry has claimed that Jahangir Khan was behind sacking of Asad Umar as Finance Minister.
In an interview to foreign media, Fawad Chaudhry has said that the differences between Shah Mehmood Qureshi and Jahangir Tareen weakened the party and their failure to settle their issues resulted in bureaucracy taking important roles.
The Federal Minister further said that the Prime Minister gave the leadership of the provincial governments to the weak people who take dictation on everything.
On the other hand, senior leaders of PTI have expressed displeasure on statement of Fawad Chaudhry on grouping in the party.