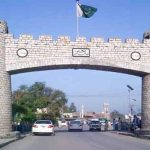 LAHORE: Pakistan Super League (PSL) 2017 champion Peshawar Zalmi owner Javed Afridi on Wednesday invited Indian players to Pakistan Super League (PSL).
In a tweet quoting Rishi Kapoor's tweet from last night, Javed Afridi said that he would welcome Indian players to Pakistan Super League.
Rishi Kapoor had tweeted last night that Indian Premier League (IPL) should include Pakistani players as well just like it had accommodated Afghanistan players. 'Hum bade log hain (we are big people)", he said in his tweet.
Javed Afridi took the lead by saying that India might be the 'bigger brother' but Pakistan would have a big heart by inviting Indian players first to PSL. "You may be the bigger brother but we'll open our hearts up first and welcome the Indian players to our league", he said. "Peshawar's water and Mumbai's milk", he added to the tweet.