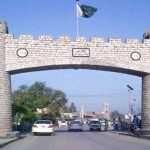 ISLAMABAD: Former test cricketer Javed Miandad has broken out in tears over the alleged horse-trading of candidates succeeded in the general elections.
In a video message, Javed Miandad has lambasted the candidates for engaging in horse-trading and said they (candidates) sold out voters' mandate.
Let it be known that political parties have established contacts with each other and independent candidates for forming governments in center and provinces.