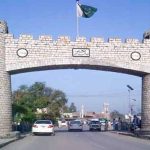 KARACHI: Former skipper and ace batsman Javed Miandad said anyone including Najm Sethi who fail to produce results, should be sent home.
The former test cricketer said cricket was once a game of gentlemen, but not so now.
Controversies have come to rule the roost in this game in Pakistan, he said underscoring the need for setting right the affairs of Pakistan Cricket Board (PCB).
Miandad also lamented that leading player is left to go scot-free, if he violates disciple.