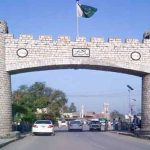 LAHORE: Renowned pop singer Jawad Ahmad was honored with the Presidential award by the Government of Pakistan over his contribution towards human rights.
The award ceremony was held on Saturday night in President House in Islamabad.
He took to social media to share his happiness and dedicated the award to workers, peasants, youth, students, oppressed and poor of Pakistan.
Jawad said that he is pleased that the government while commending his hard work and services has lauded him.
He pronounced that he has received numerous awards in the past over his music however; he is more delighted to get the Presidential award.
"My duties have now increased after receiving the award. My aim is to expand my organization 'Education for all' and serve the humanity," he said.