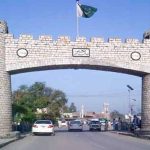 ISLAMABAD: Former Pakistan Tehreek-i-Insaf (PTI) secretary general, Jahangir Tareen has appealed against the Supreme Court's (SC) decision disqualifying him under Article 62 of the Constitution.
In his review petition along with an affidavit, Tareen has said that he did not intentionally conceal assets in his nomination papers.
Tareen added that he established The Random Trust, repeatedly mentioned in proceedings against him, to provide a house for his children in Britain.
In the affidavit, Tareen said he had appointed himself and his wife as beneficiaries of the trust as a protective measure.
Tareen maintained that he had four children and all of them were independent.
A bench of the apex court, headed by Chief Justice Mian Saqib Nisar, had disqualified Tareen on December 15 in a decision on the petition of Pakistan Muslim League-Nawaz (PML-N) leader Hanif Abbasi.