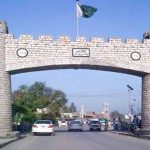 ISLAMABAD: Despite Imran Khan's instruction to continue as secretary general of Pakistan Tehreek-e-Insaf (PTI), Jehangir Tareen has resigned from the party post.
According to reports, Jehangir Tareen Saturday resigned as secretary general of PTI after disqualification by Supreme Court as member of the National Assembly.
Earlier, Imran Khan visited the residence of Jehangir Tareen and asked him to continue as secretary general of PTI. However, Tareen refused to continue to hold party office after disqualification and resigned as PTI secretary general. He vowed to work for the party and remained committed to the struggle of Imran Khan. He hoped that Imran Khan would accept his resignation.