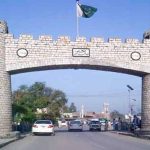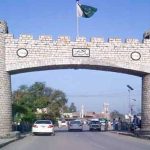 PESHAWAR: Jamaat-e-Islami (JI) on Sunday opposed a strike call given by a three-party alliance comprising Awami National Party (ANP), Pakistan Peoples Party (PPP) and Jamiat Ulema-e-Islam-F (JUI-F).
This was decided during a meeting of the party in Peshawar with its Ameer Sirajul Haq in the chair.
The Jamaat-e-Islami has demanded re-polling on those seats where irregularities have been reported during the recent local government elections.
The meeting noted that mass irregularities have taken place in central districts including Peshawar where ballot papers were taken out of the polling stations and burnt.
The meeting observed that it has damaged the image of the Khyber Pakhtunkhwa government.
JI Amir Siraj ul Haq said Khyber Pakhtunkhwa cannot afford strikes and sit-ins.
He said that the whole election cannot be declared null and void for rigging complaints.
The three-party alliance announced yesterday that it would observe a shutter-down strike across Khyber Pakhtunkhwa governemtn on June 10 for the "ouster of PTI-led ruling coalition."