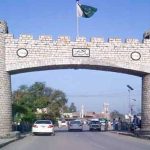 ISLAMABAD: Main accused in fake accounts and money laundering case Anwar Majeed and Ghani Majeed have submitted their replies over JIT reports in the Supreme Court.
In their replies, submitted through their counsel, they rejected the charges in the JIT report and requested the apex court to dismiss the report.
In their reply, the two suspects requested the top court to dismiss the JIT report. "We are innocent in all allegations leveled against us in the JIT report," the Majeeds said in their reply.
"No material or documentary evidence was provided with the JIT report to support the allegations," the reply read. "Names of those 924 individuals, whose statements were recorded, have not been provided," it further said.
"The JIT has no basis to recommend transferring the matter to the National Accountability Bureau (NAB)," the response stated.
"According approval for any of the JIT's recommendations will be a violation of basic rights," it added.