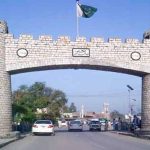 The federal government has launched a high-level Joint Investigation Team (JIT) team to probe into the audio leaks allegedly from PM House involving the prime minister and other officials. To discuss the breach, the premier also summoned the National Security Committee on Wednesday.
The JIT consist on senior officers from all intelligence agencies will determine whether the security of PM House was breached or stolen.
A day earlier several recordings of a conversation between several PML-N leaders, including Prime Minister Shehbaz Sharif, at Prime Minister House have surfaced on social media.
The development suggests that Prime Minister House was bugged. Journalists have claimed on social media that the recordings are from a meeting in May this year.
The latest conversation to surface is from a PML-N meeting held at PM House. What appear to be PM Shehbaz Sharif, Interior Minister Rana Sanaullah, Defense Minister Khawaja Asif, and former National Assembly Speaker Ayaz Sadiq can be heard in the audio clip.
Sources privy to the matter said that the inquiry will include the staff of PM House and will determine whether devices were installed there or a mobile phone was used for recording.
The JIT will investigate which officers were present at at the time of the incident.
The security of Prime Minister House lies with the civil intelligence agency and the directorate of the agency in charge of security is also being included.
The Special Branch personnel on duty at Prime Minister House and Secretariat for the past six months will be included in the investigation.
The movement of security personnel has been restricted and carrying mobile phones on the premises of PM House is not allowed any more.
The JIT will record statements of key officers in the FIA cybercrime branch and employees of the civil intelligence agency recruited during the previous government.
Earlier, a conversation between Prime Minister Shehbaz Sharif and a person purported to be a senior bureaucrat surfaced on social media.
The senior bureaucrat informed the prime minister that Maryam Nawaz's son-in-law, Raheel, was importing machinery from India and it would "draw flak". Shehbaz Sharif promised to raise the issue with the party.
There are claims that around 8 gigabytes (GB) of data containing audio recordings have been leaked from Prime Minister House and made available on the dark web for sale.
Meanwhile, the premier has summoned the National Security Committee (NSC) to discuss the matter.