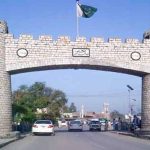 ISLAMABAD: The joint opposition has on Thursday decided to field joint candidates for the slots of prime minister, National Assembly speaker and deputy speaker in a bid to put up a fight against Pakistan Tehreek-e-Insaf (PTI) to form the federal government.
Pakistan People's Party (PPP) leader Sherry Rehman announced this while addressing media here in Islamabad after the conclusion of All Parties Conference (APC) attended by members of Pakistan Muslim League-Nawaz (PML-N), Muttahida Majlis-e-Amal (MMA) and Awami National Party (ANP).
She said that the joint opposition would field PML-N's candidate for the premiership, PPP's candidate for speaker and MMA's candidate for deputy speaker of National Assembly.
Sherry Rehman further said that successful candidates of all the parties included in joint opposition would take oath but warned that they would go to parliament in offensive mode rather than defensive.
She termed the elections fake and said that the opposition has decided to stage strong protest in and outside the parliament.
The PPP leader also said that Terms of References (TORs) would be formulated adding that all the political parties would issue their white papers.
The meeting was attended by PPP leaders Syed Yousaf Raza Gilani, Khursheed Shah, Sherry Rehman, Mian Iftikhar Hussain, Hasil Bazenjo, Moulana Fazlur Rehman, Akram Durrani, Mahmood Achakzai, Asfandyar Wali, Liaqat Baloch, Naveed Qamar and Moulana Abdul Ghafoor Haidri, Shehbaz Sharif, Khawaja Saad Rafique, Shahid Khaqan Abbasi, Raja Zafarul Haq, Ahsan Iqbal, Mushahid Hussain Syed and Mushahidullah.