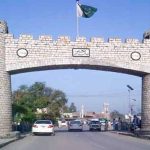 ISLAMABAD: A joint session of the Parliament is being held in Islamabad at 4:30 this evening.
The session will discuss unprovoked aggression of Indian security forces across the Line of Control and deteriorating situation in Occupied Kashmir.
Parliamentary leaders of all political parties will attend the session that is likely to be joined by Prime Minister Nawaz Sharif.
Meanwhile, Pakistan Tehreek-e-Insaf (PTI) Chairman Imran Khan has announced that his party would boycott the joint session.
Addressing a press conference after the party's meeting at Bani Gala, Khan said he doesn't consider Nawaz Sharif as legitimate Prime Minister of Pakistan and going to the parliament means lending him legitimacy.
"Nawaz Sharif has convened the joint sitting of the parliament to save himself from Panama probe," he said, adding there was no need to call the session.