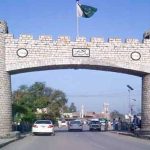 ISLAMABAD: National Assembly speaker Asad Qaiser said the suggestion of opposition leader on pact of economy is appreciable and a combined effort by parliament, judiciary and army is required to get out of serious economic crisis.
In an interview, Asad Qaisar said matters on economy pact could not progress after the swapping of finance minister, adding that two meeting in this regard were convened but PMl-N's Ahsan Iqbal did not attend the meeting.
Speaker said he appreciates suggestion of Shehbaz Sharif and he will try to form a committee by consulting the leadership, adding that all political parties would be given representation in the committee.
He said special committee would require approval from both sides. He said accountability is the central part of a civilized society and no society can progress without accountability.
He expressed that budget would get approval and both government and opposition should play their role in this regard.