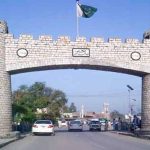 ISLAMABAD: Additional District and Sessions Court judge Pervezul Qadir Memon has been sacked for acquitting Axact Chief Executive Officer Shoaib Shaikh after receiving a bribe of Rs 5 million in fake degrees scam.
Registrar of Islamabad High Court (IHC) has also issued a notification of Pervezul Qadir Memon's removal.
It is worth mentioning here that Judge Pervezul Qadir Memon had confessed before a departmental promotion committee to have received the bribe for acquittal of 27 Axact officials on October 31 last year.
Earlier, Supreme Court (SC) had directed Sindh High Court (SHC) and IHC to promptly decide on the pending cases regarding Axact company. Chief Justice of Pakistan (CJP) Mian Saqib Nisar maintained that Pakistan's reputation is at stake but the investigation in the case is quite weak and frail.
Federal Investigation Agency (FIA) Director General Basheer Memon told the court that the websites of at least 330 universities being operated by Axact have no campuses, adding a person can receive any degree from the website on the basis of experience in an hour at the cost of Rs500,000.
On May 27, 2015, FIA had detained at least 32 employees including the executive body members and CEO during raids in Rawalpindi and Karachi after the New York Times published a story about issuance of millions of fake degrees by Axact.
FIA had also seized the main server, computers and files from the office and demanded the company to provide web hosting records for the past ten years.
The officers had also traced printing press that published fake degrees and included its owner Abdul Rauf in the witnesses list. 58 of Axact degree-holders in Islamabad and Rawalpindi were identified while responses from more than 4500 foreign degree-holders were also been received.
After Axact, Bol TV was also banned due to accusations regarding illegal purchase of equipments in the channel. It was said that the equipments installed at the seventh and ninth floor of company's office were been bought illegally. However, the channel restored its transmission afterwards.