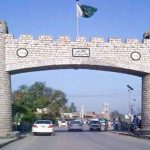 ISLAMABAD: President Dr Arif Alvi says investigations into video clips allegations controversy about Accountability Judge Arshad Malik should be carried by the judiciary rather than the government.
During an interview to a private TV channel programme, the president said institutions should function independently and such should be the ultimate goal and vision of all.
The president also called upon elimination of a discrimination system between the powerful elitist class and the poor for equitable justice in the country.
He said government is facing stiff resistance as it had taken a stance to eliminate corruption from the country.