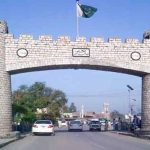 ISLAMABAD: The Jamiat Ulema-i-Islam-F on Wednesday launched what its leadership has called 'Plan B' of the Azadi March and directed its workers to block Faizabad Interchange in Islamabad, Rawalpindi's T-Chowk and other areas to implement Plan B of Azadi March.
Details suggest that JUI-F and Pakhtunkhwa Milli Awami Party (PkMAP) blocked Quetta-Chaman road in Qilla Abdullah for all types of traffic, resulting in long queues of vehicles.
The passengers faced a lot of trouble following the blockades. On the other hand, the government has put the police on alert to deal with the situation.
Meanwhile, workers of the JUI-F and the Pakhtunkhwa Milli Awami Party (PkMAP) have closed Quetta-Chaman highway for traffic as part of the 'Plan B'.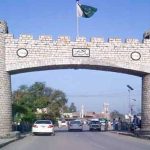 Hundreds of vehicles were stuck as the protesters closed the road which is used for Pak-Afghan Transit Trade and Nato supplies.
JUI-F's provincial chief Maulana Abdul Wasay said implementation on 'Plan B' has begun.
According to reports, authorities were holding talks with the protesters to convince them to end the highway blockade.
Sources disclosed on Tuesday that the JUI-F plans to close all the main roads throughout Sindh, Punjab, Balochistan and Khyber Pakhtunkhwa.
It was also learned that all main roads of Islamabad and Rawalpindi would be closed as well by the Azadi Marchers.