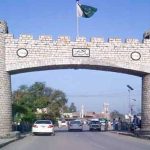 ISLAMABAD: Pakistan on Sunday has condemned the killing of 12-year-old innocent boy by pellet gun in Occupied Kashmir.
Spokesman to Foreign Office Nafees Zakaria expressed solidarity with the bereaved family and demanded the international community to take step to end bloodshed in the valley.
He said that Junaid Ahmad's martyrdom is worst example of Indian atrocities in held-Kashmir.
Nafees Zakaria said that more than 115 Kashmiris have been killed in 3 months while 15,000 sustained severe wounds in different clashes. He said that dozens of innocent people have also lost their eyesight in pellet gun attacks.
He said that there is a scarcity of basic facilities and food items in Kashmir.
He also urged the world to stand for the self-determination of Kashmiris
Earlier, 12-year-old school boy, Junaid Ahmad, sustained head injuries when Indian forces fired pellets on peaceful protesters in Saidpora area of Srinagar.
He was shifted to Soura Institute of Medical Sciences in Srinagar where he succumbed to his injuries.
Thousands of people reached the home of the martyred youth when his dead body was brought from the hospital.They marched towards the Martyrs' Graveyard at Eidgah in Srinagar to offer his funeral prayers.
They shouted high-pitched pro-freedom and anti-India slogans. Indian police fired teargas shells on the funeral procession near Aali Masjid, injuring many people.