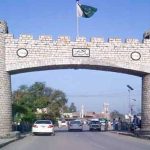 ISLAMABAD: A Pakistan International Airlines (PIA) jet with 47 people on-board, heading to Islamabad from Chitral has crashed near Havelian, Abbottabad, moments after it disappeared from radar.
PIA's ATR-42 aircraft operating as PK-661 was scheduled to reach Islamabad but it lost contact with control tower. Captain Saleh Hayat was operating the flight. There were 42 passengers and 5 crew members on-board in the ill-fated craft which included renowned religious personality Junaid Jamshed and his wife Aisha Junaid. The airline has activated its emergency response centre and can be accessed at following numbers for 0092-21-99044890, 0092-21-99044376 and 0092-21-99044394
Junaid Jamshed, who lost his life in the crash, was seen with some of his fellows in Chitral on a tweet posted on December Sources said the jet pilot contacted the control towers reporting malfunction in the engine. Last contact was made by the pilot 25 minutes before reports of the crash surfaced.
Renowned religious scholar Junaid Jamshed, was also among the passengers on the ill-fated plane. He was in Chitral on a preaching tour.
Civil and military rescue teams have been dispatched to the area to find the whereabouts of the aircraft which was being flown by Captain Saleh Janjua and co-pilot Ahmed Janjua. The pilots gave a mayday (help me) call before disappearing from radar.
"We regret to inform that PIA's ATR-42 aircraft operating as PK-661, carrying around 40 passengers lost its contact with control tower on its way from Chitral to Islamabad a short while ago," PIA spokesman Danyal Gilani said.
Deputy Commissioner Chitral Osama Ahmed Waraich was also on-board in the flight.
The sources said, locals saw a plane crashed at a village Bodla near Havelian, rescue teams have been sent to the spot.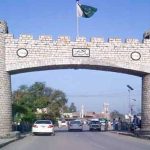 According to Inter Services Public Relations (ISPR), Army troops and army helicopters have been mobilised to a site near Havelian.
DSP Havelian has confirmed PIA jet crashed hear Ordinance Factory.
Initial reports suggest, the accident occurred due to one of its engine ran out of power.