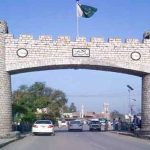 ISLAMABAD: Among other 47 passengers, renowned religious scholar Junaid Jamshed along with his family was also on-board in the PIA ATR plane PK-661 that crashed near Havelian area of Abbottabad here on Wednesday evening.
Pakistan International Airline (PIA) flight PK-661 carrying 47 passengers crashed near Abbottabad.
PIA sources has confirmed that famous Islamic personality Junaid Jamshed was also on board on the plane. His seat number was 27-C.
Junaid Jamshed's brother also confirmed that his brother is also on board at the ill-fated flight.
As per details, PIA's ATR-42 plane was coming from Chitral to Islamabad which crashed near Abbottabad.
The flight departed from Chitral around 3:30pm and was expected to land at Islamabad's Benazir Bhutto International Airport at around 4:40pm.
The sources said, locals saw a plane crashed at a village Bodla near Havelian, rescue teams have been sent to the spot.
PIA flight pilot Captain Sawaleh Janjua desperately mayday call minutes before crash, a Civil Aviation Authority officer said.
According to Inter Services Public Relations (ISPR), Army troops and army helicopters have been mobilised to a site near Havelian.
DSP Havelian has confirmed PIA jet crashed hear Ordinance Factory.
Initial reports suggest, the accident occurred due to one of its engine ran out of power.
"PIA's ATR-42 aircraft operating as PK-661, carrying around 40 persons lost its contact with the control tower on its way from Chitral to Islamabad a short while ago," PIA Spokesman Daniyal Gilani tweeted. "All resources are being mobilised to locate the aircraft."
"PIA's emergency response center has been activated and can be accessed at following phone numbers for updates: 0092-21-99044890, 0092-21-99044376 and 0092-21-99044394," he added.