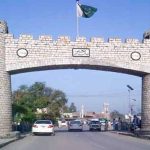 ISLAMABAD: It was reported on Saturday that condition of Supreme Court judge Justice Sheikh Azmat Saeed has improved on the fourth day of treatment in Rawalpindi's Institute of Cardiology.
He was made to walk within the hospital, however, it has not yet been decided whether to shift him home. The panel of doctors carried out his regular checkup.
His medical test reports were remarked satisfactory by the doctors. He was advised to undergo physical therapy by means of walk.
Earlier, the bench member of Panama Leaks prob in Supreme Court had suffered from a heart attack after which he was hospitalised on January 31.