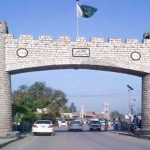 LAHORE: Pakistan Cricket Board (PCB) Chairman Najam Sethi on Sunday announced that all three T20 matches of the upcoming West Indies' tour will be held at National Stadium Karachi.
"Good news! West Indies have agreed to play three T20 matches in KARACHI on 1,2 and 4th April," wrote the PCB chief on Twitter, adding: "CM Sindh is fully supporting this PCB initiative."
Karachi last hosted an international cricket match in 2009 when Pakistan and Sri Lanka played the first of their three-match Test series at the National Stadium.
The ill-fated tour's second match saw the islanders targeted in a terrorist attack, following which international teams opted not to visit Pakistan.