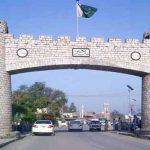 KABUL: Former Afghanistan President Hamid Karzai has urged the US government to resume peace talks with the Taliban.
Addressing a news conference in the capital Kabul, he said the Taliban must be ashamed of shooting and killing common people in Afghanistan.
He called on the Taliban to engage in talks with the Afghan government.