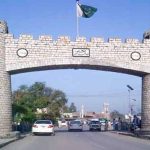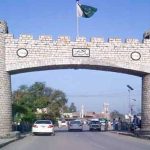 ISLAMABAD: Adviser to the Prime Minister on Foreign Affairs Sartaj Aziz on Tuesday has said that solution to Kashmir issue is vital for peace in the region.
Speaking at the conference on "Strengthening Peace and Cooperation in South Asia: Incentives and Constraints", Sartaj Aziz alerted the international community about possible threats by Indian brutality in the area.
He said India is continuously violating ceasefire at Line of Control despite several peace initiatives.
"Indian forces are trying to shut voices of innocent Kashmiris with atrocities", he added.
He referred to India s propaganda to term Kashmiri struggle as terrorism and declare Jammu and Kashmir as integral part.
He said another important dimension of Pakistan-India relations is the imperative of strategic stability. He said Pakistan is maintaining minimum nuclear deterrence for peace and stability in the region.
Foreign Affairs representative also expressed wish to sort out issues between both countries by mutual negotiation and cooperation.
Sartaj Aziz said Pakistan believes in peaceful co-existence based on mutual respect for sovereignty and territorial integrity but at the same time it can not remain aloof from the prevailing situation in the region.
He said India continues to sponsor and foment terrorism in Pakistan and has also increased violations on line of control to put constraints to our ability to deploy more troops on the western border.