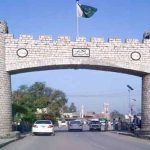 ISLAMABAD: Kashmir Solidarity Day will be observed across the country and the world on Tuesday, to express solidarity with people of Indian occupied Kashmir struggling for their right to self-determination under UN resolutions.
The day is being observed to give a loud and clear message to the world that the hearts of Pakistanis and Kashmiris throb in unison.
Meanwhile, Azad Kashmir government has finalized all arrangements to observe Kashmir Solidarity Day tomorrow, with renewed pledge to raise voice for the oppressed people of Jammu and Kashmir at every available forum.
President of Pakistan Dr. Arif Alvi is expected to lay the foundation stone of Martyrs Monument in Muzaffarabad and address AJK Legislative Assembly tomorrow.