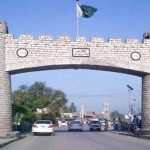 NEW DELHI: Kashmiri leaders Shah Faesal and Shehla Rashid have challenged the scrapping of Article 370 – which granted special status to IoK – in Indi's Supreme Court (SC).
A group of seven persons including Shah Faesal and Shehla Rashid have approached the top court challenging the presidential order revoking special status accorded to Jammu and Kashmir, and also the J&K Reorganization Act.
The petition filed by persons and all other similar petitions on the Kashmir issue will be heard by the Supreme Court on Wednesday.
Both Kashmiri leaders Shehla Rashid and Shah Faesal have been voicing against the Indian Modi-led government's move.
Curfew, lockdown continued across the Kashmir valley and five districts in Jammu region on the 23rd consecutive day, on Tuesday in Indian Occupied Kashmir.
People are facing acute shortage of life-saving medicines, essential commodities including baby food as hundreds of thousands of people are besieged while Jammu and Kashmir has become a big jail for its inhabitants.
All internet and communication services and TV channels are closed in the Kashmir valley and Doda, Kishtwar, Poonch, Ramban and Rajouri areas of Jammu region since 5th of August when BJP government scrapped the special status of Jammu and Kashmir.
Local newspapers could not update their online editions while majority of them could also not be printed due to restrictions. Over 10,000 political leaders and workers including top Hurriyat leadership have been detained.
The jails and police stations have run out of space and many detainees have been lodged in makeshift detention centres and in jails outside the territory.
Doctors have confirmed that hundreds of patients have been affected by the unrelenting clampdown and communication blackout in the Kashmir Valley.
Dr Aijaz, who is a psychologist, said over 40 percent of patients have shown signs of mental illnesses as a result of the prevailing situation.