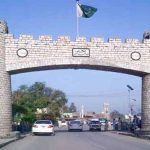 LAHORE: Pakistan Tehreek-i-Insaf (PTI) chief Imran Khan has arrived in Lahore from London via a flight of Pakistan International Airlines (PIA) on Tuesday morning.
Khan will visit Data Darbar in Lahore at 5pm and will pray for the progress and stability of the country.
He will then visit various membership camps set in different areas of the Walled City.
Khan is scheduled to address a welcome gathering at Bhati Gate.
The PTI chief will also visit Shah Alam Market, Mochi Gate and Delhi Gate.
He will then give a concluding address to camps at Sheranwala Gate.