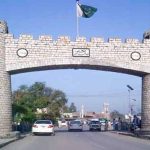 LAHORE: The Lahore High Court (LHC) on Friday has allowed former prime minister Shahid Khaqan Abbasi to contest the upcoming general elections from his home constituency NA-57, Murree.
A two-member bench of LHC headed by Justice Mazahir Ali Naqvi accepted Abbasi's appeal against the appellate tribunal's decision rejecting his nomination papers and disqualifying him for life.
The two-member bench of the LHC dismissed the tribunal's order against Abbasi.
On Thursday, the appellate tribunal had found Abbasi guilty of "concealing facts and withholding information from voters" in his nomination forms submitted for the constituency.
The written verdict of the tribunal said that Abbasi did not meet the requirements under Article 62(1)(f) of the Constitution of Pakistan.