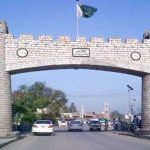 KARACHI: Defense Minister Khawaja Muhammad Asif has denounced the idea of associating terrorism with any religion and said that war against terrorism was a common fight for the entire world. He was addressing the Munich Security Conference 2017.
"Terrorism is not synonymous to any religion. Terrorists aren't Christians or Muslims or Buddhists or Hindus. They are terrorists, they are criminals," said Asif while addressing the audience.
In a panel discussion on countering extremism and terrorism, the minister said more than ninety percent of individuals killed by terrorists are Muslims.
Strongly opposing the term 'Islamic terrorism,' Asif said: "I have heard the term "Islamic terrorism" maybe a dozen times since morning, President Trump uses it frequently and this is fuelling Islamophobia because terrorism is being branded as Islamic terrorism."
The minister stated that the fight against terrorism is a common fight for mankind and humanity, and Pakistan expects and hopes that its brothers across the border from Afghanistan will cooperate to counter this threat.
In a statement harshly criticising the United State's policies, Asif said Pakistan is determined to fight terrorism: "Let me assure the world community that Pakistan is a frontline state in this war and it will continue to fulfil its obligations to its own people and the international community but if the West's policies are going to be isolationist or exclusive it won't help the fight against terrorism, only fuel it."
Discussing the armed forces' performance, the minister admitted that Pakistan made mistakes in the past but continued to say that the country's armed forces did a commendable job in the past three years.
He said the state of Pakistan intends to continue its fight against "the disease and infection," of terrorist elements that have become a threat to the human race.
Among this year's confirmed participants are UN Secretary-General António Guterres, EU High Representative Federica Mogherini, NATO Secretary General Jens Stoltenberg, and the Presidents of Ukraine and Afghanistan.
Senior government officials and premiers of various other countries are participating, including China, Norway, Iraq, Saudi Arabia, Russia, and Iran.
Microsoft founder Bill Gates and singer and activist Bono are also among the participants.