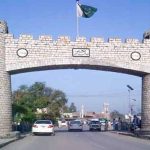 ISLAMABAD: Opposition leader in National Assembly Khursheed Shah on Wednesday expressed anger over Chief Minister of Punjab Shehbaz Sharif for clapping during a press conference after arresting Zainab's murderer.
Speaking on the floor of assembly, Shah said it was embarrassing the way Punjab government officials were clapping and exchanging compliments while announcing arrest of the culprit. "Watching officials cheering for making an arrest in rape and murder case of a minor was embarrassing," he remarked.
He said around 60 cases of child sexual assault were reported in Kasur alone in 2016, besides thousands of similar incidents take place across Punjab but none has been punished so far, despite dozens of suspects were arrested. "No one applauds and claps for making headways in such cases all around the world," he thundered. He said the officials should be ashamed of clapping and cheering for apprehending a rape suspect.
On the occasion, he proposed a condemnation resolution over the matter, as what he said, Shehbaz's celebratory presser has hurt the entire nation's sentiment over the Kasur incident and he should immediately tender a public apology.
"It was an insult to all those minors awaiting justice for being sexually assaulted," he remarked.
He questioned Punjab government competency for apprehending other suspects involved in similar cases.
Making an exception, he said as why not other rape suspects have been arrested if the world's second largest forensic laboratory is in Lahore.
On Tuesday, Punjab CM Shehbaz Sharif congratulated cabinet committee, Law Minister Rana Sanaullah, IGP Punjab and other officials for arresting the prime accused in Zainab murder case with a big round of applause.
He was addressing a press conference with regard to arrest of the culprit in the rape and murder case.