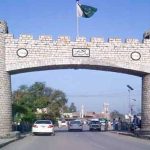 ISLAMABAD: Opposition Leader Khursheed Shah has objected to the ban on development scheme and projects by the Election Commission of Pakistan as premature and written to the commission to appoint election commissioners in provinces.
Khursheed Shah has remarked that the directives from the commission are laudable. However, he said, in order for the governmental machinery to function effectively, ban be lifted until the announcement of elections schedule.
He also demanded in the letter to the commission that election commissioners in the provinces be appointed with immediate effect, otherwise, speculations will raise the head.
He said that after the 18th Amendment, the election commission is fully independent, and it should not fail to hold free and fair elections this time.