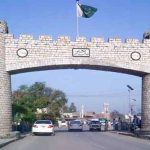 ISLAMABAD: Pakistan Peoples Party's (PPP) leader Syed Khursheed Shah on Monday termed Pakistan Tehreek-e-Insaf's (PTI) below par performance in recently concluded by-elections as 'reaction of masses' to 50-day performance of Prime Minister (PM) Imran Khan and his team.
He was talking to media in Islamabad.
Responding to a question, Shah stated that a party usually wins the seats it vacant after general elections. "PPP won the seats it vacated after by-polls. Even Chaudhry brothers managed to secure victory again on the vacated seats but PTI had lost them in by-polls", Shah was quoted as saying.
"PTI suffered massive defeat in Lahore whereas same happened in Swat. This was reaction of masses to 50-day performance of Imran Khan", claimed Shah.
Shah went on to say that masses were greatly worried by the plummeting economic indicators, rising inflation and imposition of additional taxes.
He warned PTI of more active opposition in the lower and upper houses of parliament.
PTI and PML-N won four National Assembly seats each in the by-elections held on October 14.
The National Assembly constituencies where the by-elections were held included NA-35 Bannu, NA-53 Islamabad, NA-56 Attock, NA-60 Rawalpindi, NA-63 Rawalpindi, NA-65 Chakwal, NA-69 Gujrat, NA-103 Faisalabad, NA-124 Lahore, NA-131 Lahore and NA-243 Karachi East.