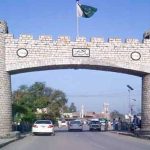 SUKKUR: Pakistan Peoples Party (PPP) leader Khursheed Shah on Sunday warned incumbent Prime Minister (PM) Imran Khan against political victimization while surging latter to come to his senses.
He was addressing a public gathering in Sukkur.
Shah added that Khan would be removed from the political landscape if he continued to indulge [in conflicts].
"Who will construct 5 million houses when the person who initiated Ashiana-e-Iqbal Housing Scheme has been imprisoned", inquired Shah.