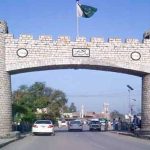 ISLAMABAD: Leader of Opposition Khurshid Shah has demanded the government to make Electoral Reforms draft public instead of tabling it before the National Assembly at this time.
Talking to media after chairing the consultations meeting of the party's legal team, Khurshid Shah said that government wants to present the said draft at the House but we demand detailed discussion about it in public circles.
In addition, continuing Shah added that the electoral Reforms committees should also carry on with their task.