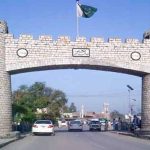 KARACHI: Opposition leader in National Assembly Syed Khurshid Shah Thursday criticized ISPR statement regarding good governance, saying that releasing the statement through ISPR was not correct way.
Talking to media he said that it would have been better if Army Chief had talked about good governance among his soldiers. However, issuing the statement through ISPR is inaccurate.
To a question about Imran Khan, he said that the PTI chief was a mature scientist. He said that Imran Khan would not believe even if he himself won the election. "Everyone in the country needs improvement and not just the Sharifs."
He urged all the departments to refine their performance and suggested to develop the education sector as attention toward it is less.