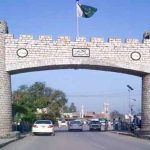 The KP govt has allocated two hundred and seven billion rupees for promotion of education in the province.
The amount will be spent on improvement of infrastructure of twenty-six thousand schools across the province.
Three hundred new schools will be established besides uplifting of more than twelve hundred schools and upgrading of five hundred and thirty-four schools.
Twenty-one thousand teachers will also be recruited to overcome shortage of teaching staff in the schools.