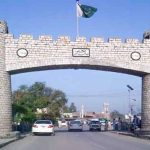 LAHORE: The rendition of 1960s iconic song Ko Ko Korina has gone viral on social media but for all the negative reasons. While some enjoyed the experimentation, majority of the netizens have heavily slammed it.
The remake was slammed so heavily that minister of human rights Shireen Mazari termed it 'massacre' of the original hit. And from here, emanated an extended fumed Twitter thread between the minister and 26-year-old acclaimed singer.
However, things got intensified as Ahad Raza Mir—who marked his singing debut with the remake—also jumped in and warned minister to have 'better choice of words' in future.