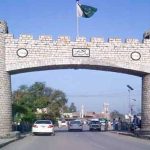 PESHAWAR: The Khyber Pakhtunkhwa cabinet members met Chief Minister Mahmood Khan on Thursday and expressed their reservations over corruption and mismanagement.
According to media reports, the members complained that the federal government interferes in the provincial affairs.
The members further objected that those leaders have been given ministries who are facing corruption allegations and raised questions over their appointments.
For more news visit Khyber News website.