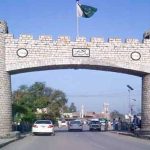 PESHAWAR: The strike of the doctors in Khyber Pakhtunkwa against the government's decision to set up district and regional health authorities has entered into second day across the province on Thursday.
According to Khyber News, the doctors have stopped OPD services in all hospitals of the province, including tribal districts, due which the poor patients are suffering. Patients and their attendants have also staged protest demonstrations in some hospitals against the doctors over their refusal to provide treatment to patients.
The doctors have warned that if the provincial government passed the controversial bill from the provincial assembly and failed to accept their demands, then they would stage protests in Islamabad. They demanded of the government to resolve the issue at earliest.